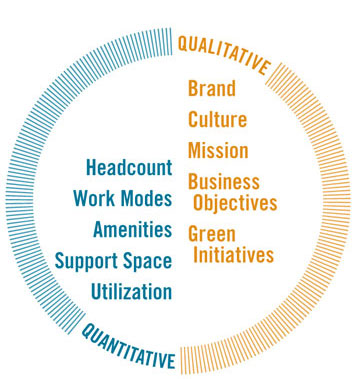 STRATEGIC APPROACH
TPG is committed to a holistic approach to the workplace.
To fully understand our clients and their organizational needs, our discovery process involves more than the mere counting of people and spaces. TPG's strategic discovery toolkit includes both qualitative and quantitative assessment. This approach provides a well-rounded picture of an organization. Examples include:
Quantitative
How many employees do you have?
How and where do they work?
How much space do you need?
How well is your space utilized?
Qualitative
How would you like to express your brand?
What is your corporate culture?
How is your business changing?
How do you express your commitment to the environment?
To learn more, please contact us here.