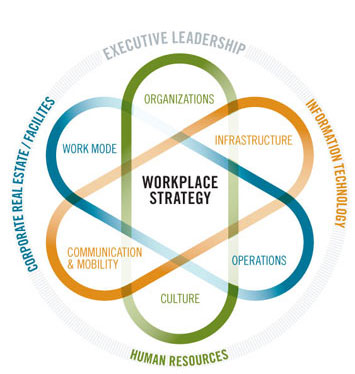 WORKPLACE STRATEGY
The alignment of an organization's work environment to its employees' work patterns.
At TPG, we work closely with our clients to understand their goals, culture, and work patterns in order to develop a well-informed design that benefits all facets of their organization. A comprehensive workplace strategy can:
Create an efficient workplace that enhances productivity.
Improve flexibility for changes in business.
Attract and retain talented people.
Provide a healthy and safe environment for employees.
Encourage a positive corporate culture.
Reflect and promote the company brand.
Integrate, support and leverage new technologies.
The landscape of workplace design is rapidly evolving. There is no "one size fits all" solution. We are committed to discovering the right solution for each of our clients.
To learn more, please contact us here.