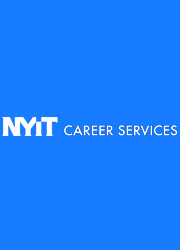 TPG Sponsors the NYIT STEAM Career Fair 2014
Ray Givargis Represented TPG as a Proud Alumni of NYIT
TPG Marketing & Communications
NYIT's Manhattan campus held a career day inviting its students to network with potential employers for internships and other opportunities on Thursday, October 30th.
The STEAM Career Fair provided an outlet for all job seekers and also gave job providers a chance to gather information and preview their candidates. Students were invited to submit their resumes and official applications to companies to gain real life work experience outside the classroom. Following this, the students are encouraged to reach out to their new contacts to schedule a formal interview. The learning process continues upon hire and will continue throughout their career.
As an active NYIT alumnus, Project Manager Ray Givargis was proud to meet with students as TPG's representative.