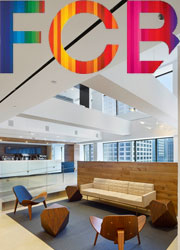 FCB Chicago Wins Crain's Chicago Business Coolest Office of 2014
FCB Chicago's new office wins Crain's Chicago's Coolest Office of 2014
TPG Marketing & Communications
We are thrilled to announce that FCB's new office in Chicago, Illinois has tied for Crain's Chicago's coolest office of 2014.
Designed by TPG, FCB's 167,000 square foot office in located at the iconic John Hancock Building. FCB, a leading global advertising agency, has over 8,000 employees in 90 countries around the world.
Click here to view the article via Crains.