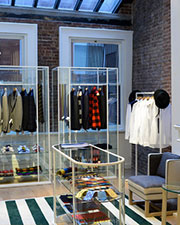 Tomorrowland Featured In The New York Times
Tomorrowland First North American Store Featured In The New York Times
The New York Times
TPG client Tomorrowland's first North American store has been featured in The New York Times.
The new store is located at 476 Broome Street in Soho. The store, which opened in September, features a range of men's, women's and children's clothing from foreign designers.
Click to view the article here.