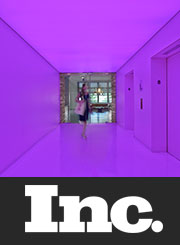 Havas Worldwide Featured In Inc. Magazine's 6 Crazy Office Spaces You Have To See To Believe
Havas Worldwide Featured In Inc. Magazine's 6 Crazy Office Spaces You Have To See To Believe
Inc. Magazine
TPG Client, Havas Worldwide has been featured in Inc. Magazine's 6 Crazy Office Spaces You Have to See To Believe. Havas Worldwide, a leading marketing communications agency, relocated to 200 Hudson Street in 2013.
Read the article here.
Also, click here to view a video tour of the New York offices via Ad Age.