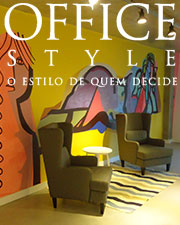 Spotify's Sao Paulo Office Featured In Brazil's Office Style Magazine
Spotify's New Sao Paulo office featured in Brazil's Office Style Magazine
Office Style Magazine
Spotify, Sweden's highly successful global online music streaming company, recently commissioned TPG Architecture to design their new Brazilian office in a unique building site in Sao Paulo.
Unlike most office locations in densely built Sao Paulo, Spotify's space in the Vila Magdalena district is in a low rise complex, with contemporary architecture merging with gardens and open spaces. TPG oriented the planning of the two floor, 5400 square foot premises to take advantage of the views and extend the office environment to the exterior. TPG had a great time working with the Spotify team to ensure that each transformative idea was met on time and on budget.
The lower floor, dedicated to staff café and visitor conferencing, opens its doors to offer informal meeting and lounge garden areas complimented with outdoor furnishings. The interior is distinguished by way of bold graffiti themed wall graphics and colorful fabric selections that add contrast to the otherwise purposely muted and exposed architectural finishes. The upper floor is laid out with open plan workstations benefitting from a variety of collaboration spaces that range from enclosed meeting room to informal lounge and open booth spaces. Views are optimized for the users and an internal stair links the two floors.
Michel Fiechter served as Partner in charge of this well received recently published project, working closely with TPG's International Studio Head William Alisse.
TPG manages national and international accounts by means of a network of strategic partners and affiliates working in conjunction with our regional offices. Our presence in London, England, integrated within the well-established EPR Architects practice, is the springboard for our work on continental Europe, Southeast Asia and the India sub-continent. Established in 1996, our UK practice is directly linked with our NY based International Studio to ensure the resources required for any project size or complexity is always on hand. TPG's London and New York based teams work 100% within the UK norms with administrative, currency, and insurance requirements all aligned to the governing laws of England and Wales, and a practice that is totally compliant to local codes, means and methods. That in turn teamed up with our Brazilian affiliates AC Arquitetura and ProInstall- a true multinational collaboration process with striking results.
Click the PDF below to read the article, which starts on page 33 on Office Style.