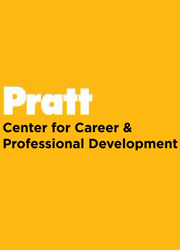 TPG Participates in Pratt Institute's Career Day 2015
Thomas Hughes & Mavis Wiggins Represented TPG at Pratt's Career Day
TPG Marketing & Communications
On Thursday, February 19, 2015, Pratt Institute held a career day for its students in Architecture, Environmental Systems, Historic Preservation, Interior Design, Industrial Design, Urban Planning and Urban Design programs to engage in informal conversations with professionals in the field.
The career day aimed to raise awareness of the diverse professional opportunities in the architectural field. At the event, students can speak with and have their work and resumes reviewed by practicing professionals. There are also roundtable discussions, where this year's discussion theme is "2015 and Beyond."
Thomas Hughes, RA, LEED AP, participated in the roundtable discussions and Pratt alumni Mavis Wiggins, IIDA, reviewed students' resumes and portfolios whilst representing TPG and our work.