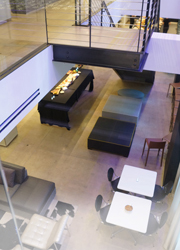 TPG Hosts 35th Anniversary Party
Celebrating 35 Years With Friends, Clients, and Vendors in Our New Office at 31 Penn Plaza
TPG Marketing & Communications
It was with great excitement and pleasure that we hosted our 35th Anniversary Party in the new TPG office space on the evening of Wednesday, September 17th.
Sushi and small plates were served, friends gathered and all were able to enjoy TPG's newly designed office as it turned into a comfortable lounge filled with ambiance.
To see all of the photos from the event click here.