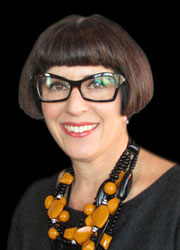 Nicole Varadi Promoted To Design Director, Retail Studio
Varadi Joined TPG in 2011 as Senior Designer
Crains and Editor At Large
Newly promoted Nicole Varadi has been featured in Crain's and The Editor At Large. Since her start at TPG in 2011, Niki has played a key role in the design of numerous high profile projects such as The Elizabeth Arden Red Door Spa, and is currently working on projects for Sundance and Rent The Runway.
TPG is excited to congratulate Ms. Varadi as she is now Design Director of our Retail Studio, taking on greater managerial responsibilities throughout all phases of the process.
Editor At Large article available here.
Crain's article available here.