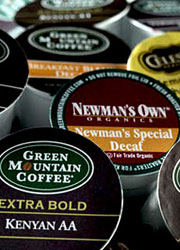 New Work On The Boards - Green Mountain Coffee
First Office in New York City
TPG Marketing and Communications
Green Mountain Coffee Roasters, inventor of the single-cup Keurig coffee brewer, is coming to the Flatiron District in New York City!
The new space, featuring 13-foot ceilings, exposed steel columns and oversized windows, will be designed by TPG, and will be Green Mountain's first NYC workspace. The new location, 120 Fifth Avenue, is set to feature a sales office and showroom.
Click here to read more from The Real Deal.