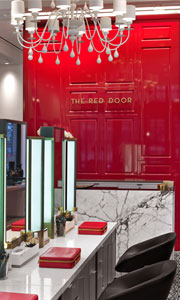 TPG Retail Team Attends The Red Door Launch
10,000 Square Foot Retail Boutique and Salon/Spa in Union Square
TPG Marketing & Communications
This past Wednesday night, Founder Jim Phillips and members of the TPG retail team attended the opening party of The Red Door Spa in Union Square.
The party featured music by DJ LindsayLuv and hair and makeup services by the talented Red Door experts. In addition to celebrating the opening, the event also supported the GO Project, which provides academic, social and emotional support to children in lower Manhattan.
As part of the iconic Elizabeth Arden Spa name, The Red Door caters to the modern woman, with quality express services on the first floor and a full spa on the lower level.
Congratulations to The Red Door on an amazing opening event. Photos are available on our Facebook page here.