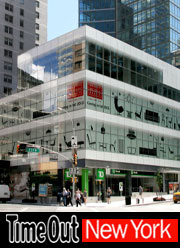 TPG's M&B Building Featured in Time Out New York
Five Building to Visit During Open House New York
Time Out New York
As a participant of Open House New York , TPG gave tours of the Manufacturers & Builders Building (M&B) at 201 E. 57th Street on Saturday, October 12th and Sunday, October 13th.
Over 400 people visited the building during the weekend for tours and discussions with Designer Motonobu Kurokawa. In the days gearing up to the event, Time Out New York featured the M&B Building as one of five buildings to visit during Open House New York.
Click here to read the feature.