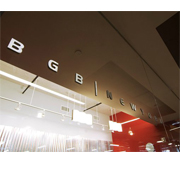 Recent Win - BGB New York
25,000 Square Feet Office Relocation
TPG Marketing Department
We're proud to announce that TPG has been awarded the relocation project for BGB New York, a rapidly growing pharmaceutical marketing agency.
TPG will assist BGB in the design and build out of their new space, which will comprise 25,000 square feet in the SoHo neighborhood of Manhattan. BGB hopes to create a dynamic environment in concept, utilizing creative cost effective solutions to house their expanding business.
Founded in 2005, BGB New York's mission is to merge two radically different approaches to promotional medical communications. Their objective is to deliver high science in an innovatively creative manner.