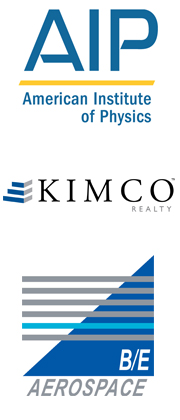 Recent Wins - Long Island
AIP, Kimco, B/E Aerospace
TPG Marketing Department
TPG was recently awarded several workplace projects in Long Island:
American Institute of Physics (AIP) - AIP is a 501(c)(3) not-for-profit membership corporation created for the purpose of promoting the advancement and diffusion of the knowledge of physics and its application to human welfare. TPG is designing approximately 50,000 square feet of new office interiors located in Melville.
Kimco Realty Corporation – Kimco is a real estate investment trust that owns and operates North America's largest portfolio of neighborhood and community shopping centers. TPG is designing a 50,000 square foot new headquarters in New Hyde Park, as well as a 10,000 square foot office in Melville.
B/E Aerospace - Working closely with B/E, which develops lighting systems for airplanes and is the world's leading distributor of aerospace fasteners and consumables for the commercial, business jet, and military markets, TPG will design 35,000 square feet of office and manufacturing space in Holbrook.