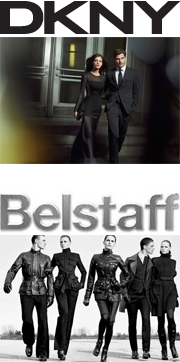 Two New Retail Projects on London's Luxury Shopping Mecca, Bond Street
DKNY Flagship Completed; Belstaff House Flagship In Progress
TPG Marketing Department
TPG's latest retail work includes two flagship stores in London – the recently completed DKNY renovation on Old Bond Street and the new Belstaff House store just a few blocks away on New Bond Street.
TPG completed construction documents and project management for the renovation of DKNY's existing 12,000 square foot four-level space, in conjunction with Bonetti/Kozerki Studio. The new space opened on Saturday, July 7th and features a center escalator original to the space surrounded by an atrium. The space also features exposed brick, open ceilings, unique lighting and an interior "light ribbon" that wraps around the existing double-height store front.
Belstaff House's new 26,000 square foot London flagship store includes six floors -- a lower level, two floors of retail selling, a showroom and two floors of offices. TPG is currently in the working drawings phase for the lowel level and two floors of offices, and is working in conjunction with Studio Sofield on the retail floors.