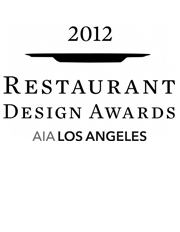 La Birreria Wins Jury Award!
Restaurant Category
AIA/LA Restaurant Design Awards
La Birreria was a Jury Award winner at AIA/LA's annual Restaurant Design Awards competition held this past week. Congrats to La Birreria and the team!!
Team: Fred Strauss (Principal in Charge), Alec Zaballero (Design Principal), Diana Revkin (Retail Director), Vlad Zadneprianski (Project Manager), Aya Matsumoto (Project Designer).