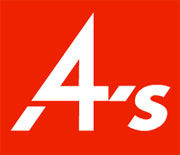 4A's Moves In To New Office
1065 Avenue of the Americas
TPG Marketing Department
4A's, the American Association of Advertising Agengies, moved in to its new 22,000 square foot office at 1065 Avenue of the Americas. Spectacular views of Bryant Park add to the excitement for the staff who are settling in to a completely re-conceived work environment.
Coming from a private office intensive space with long corridors, the 4A's CEO desired an open environment and in fact sits at a 120-degree workstation along with everyone else.
The 4A's is the national trade association of the advertising agency business and provides leadership, advocacy and guidance to the industry. Its membership comprises virtually all of the large, multinational agencies and hundreds of small and mid-sized agencies across the country.