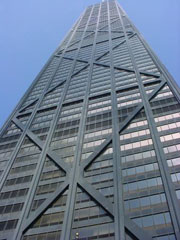 Weber Shandwick Chicago Moves In To New Office
John Hancock Tower, 875 N. Michican Avenue
TPG Marketing Department
At 66,000 square feet, the new Chicago office for Weber Shanwick is one of the agency's largest.
The office represents many of the country's most well-known companies, brands and associations, spanning a broad range of industries.
Weber Shandwick is a member of the Interpublic Group family of companies and provides award-winning expertise in consumer marketing, corporate affairs, healthcare communications, interactive and emerging media, and media relations.