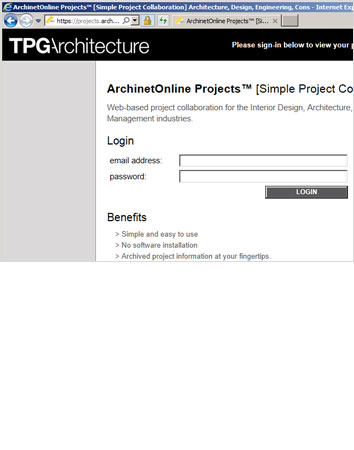 ARCHINETONLINE
WORKING SMARTER
TPG uses ArchinetOnline Projects, a web-based project collaboration system. Simple and easy to use, project information can be accessed by the team from any internet connection. With 24/7 access to project documents, and a complete historical record of all project activity, we offer this system as a value-added service to our clients.
MORE INFORMATION
Available for use on any TPG project, or as a client-branded installation for ongoing property and project management needs. If you would like more information about using ArchinetOnline, please visit www.archinetonline.com.

ALREADY USING ARCHINETONLINE?